HOME
Car Hire Dalaman Airport Turkey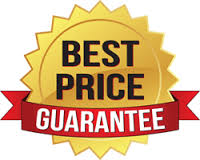 Hi
I have no reservations about recommending Dalaman Cars. Did my research and they came out cheapest - so thought they must be off airport with shuttles etc (which to an extent they were, but read on). Arrived at DLM Dalaman Airport about 22.30 and out of the arrivals, down the slope and the Dalaman Cars man was waiting there and the car was a further 20 meter walk. Filled in the paperwork, paid and were on our way. The car was clean and in excellent condition. Didn't pay the extra for tyres, windscreen etc - just don't go off roading! The return was simple. On the way back to the airport we stopped off at the OPET petrol station about 1 Kilometre from the Airport, where the Dalaman Cars office is situated, and we were given a driver who drove us and our luggage (in the car we had hired) right to the airport departures. No hassle and no problems just great value and service.
Car hire Dalaman is easy with us, We meet you at any time individually. After collecting your luggage you will pass through Customs and once outside you go down the ramp that leads to the Car Park. Our staff will meet you here – they will have a placard bearing your name - and have your car waiting.

After the very short time it takes to complete the rental agreement and make payment , you will be shown your vehicle, given chance to ask any questions you may have and be off, literally within a few minutes of exiting the terminal. There are no lengthy cues or reams of paperwork!
Please also remember, Jeep hire at Dalaman Airport are limited in numbers any time, specaily in high season, so book early to avoid disapointment.
Soft top Suzuki jeeps and Hard top Dacia Duster Jeeps are in very high demand at Dalaman Airport in July, and August, please book early to avoid disappointment.
Has anyone used Dalaman Cars from the airport? Tripadviser car hire Dalaman Airport