CAR HIRE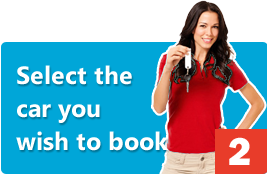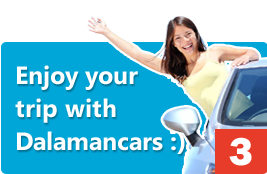 Car Hire Dalaman Airport Turkey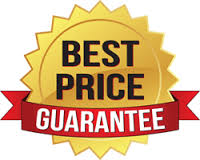 Hi
I have no reservations about recommending Dalaman Cars. Did my research and they came out cheapest - so thought they must be off airport with shuttles etc (which to an extent they were, but read on). Arrived at DLM Dalaman Airport about 22.30 and out of the arrivals, down the slope and the Dalaman Cars man was waiting there and the car was a further 20 meter walk. Filled in the paperwork, paid and were on our way. The car was clean and in excellent condition. Didn't pay the extra for tyres, windscreen etc - just don't go off roading! The return was simple. On the way back to the airport we stopped off at the OPET petrol station about 1 Kilometre from the Airport, where the Dalaman Cars office is situated, and we were given a driver who drove us and our luggage (in the car we had hired) right to the airport departures. No hassle and no problems just great value and service.
Car hire Dalaman is easy with us, We meet you at any time individually. After collecting your luggage you will pass through Customs and once outside you go down the ramp that leads to the Car Park. Our staff will meet you here – they will have a placard bearing your name - and have your car waiting.

After the very short time it takes to complete the rental agreement and make payment , you will be shown your vehicle, given chance to ask any questions you may have and be off, literally within a few minutes of exiting the terminal. There are no lengthy cues or reams of paperwork!
Please also remember, Jeep hire at Dalaman Airport are limited in numbers any time, specaily in high season, so book early to avoid disapointment.
Soft top Suzuki jeeps and Hard top Dacia Duster Jeeps are in very high demand at Dalaman Airport in July, and August, please book early to avoid disappointment.
Has anyone used Dalaman Cars from the airport? Tripadviser car hire Dalaman Airport

---
DLM DALAMAN AIRPORT ARRIVALS - DEPARTURES
Dalamancars.com is a genuine car rental company based at Dalaman Airport, unlike other brokered services. We have a large fleet of brand new cars for rent in Dalaman, including car hire Dalaman Airport, also available in Fethiye, Kalkan, Kas, Marmaris, Dalyan, Datca, Gocek,Oludeniz, Uzumlu, Seydikemer, Sarigerme, Koycegiz and the Mugla area. We offer very competitive rates for car hire in Dalaman airport coupled with professional service – no waiting time or nasty surprises. We have a dedicated team of professionals waiting to make your Dalaman car hire as smooth as possible. We provide a free courtesy bus in order to avoid stress and queues at DLM Dalaman Airport. We always offer new cars and full insurance with no excess. Rest easy knowing we are not a broker, we will always keep our car hire prices low by dealing directly with our customers.

Dalaman Airport Arrivals

Dalaman Airport Departures
To be informed about news and promotions from our mailing list, please register, get your news and innovations ...
Blog
TESTIMONIALS
we have hadcars from Dalaman cars twice a year for years now and nothing is to much trouble had one this year ordered a Fiat Egen and when we got into the car park as if by magic it turned into a 7 seater lodgy no joking apart they have always met all our needs and beyond ( i was going to work on the taxi rank in my spare time on holiday )looking forward to seeing you on the 20 th of september for 2 weeks
Roger Wolstenholme|Sheffield
We have used Dalaman Cars a couple of times when we visit Kalkan and would not use any other car hire company. The cars provided have always been in excellent condition and the member of staff greeting us at the airport is always polite and smiling. In fact, this time we received an upgrade to a Dacia Duster that was roomy and met our needs, being a party of five adults. I would highly recommend Dalaman Cars to any of my friends travelling to Dalaman Airport and will be booking another vehicle for June 2020. The service provided by Dalaman Cars is professional, polite, great prices and more importantly very efficient. Look forward to using Dalaman Cars for many years to come when visiting Turkey. All the very best staff David & Anne Carney
David Carney |Cheshire, UK
What can I say, we took a chance with Dalaman Cars when we first travelled to Turkey with, what to us, was an unknown Company. I originally dealt with John and found him to be both extremely helpful and friendly. We have just returned from our eleventh year In this Beautiful Country and I must say I would not even try another Rental Company, you just cannot improve on perfection. From the happy, smiling face of the young Man who met us at the Airport who welcomed us like an old friend to the ease of the paperwork. This year we also met Umit, who as an ambassador for the Company is perfect, friendly, approachable, polite and nothing is too much trouble, his Customer Service is second to none. Seriously, this is how it should be done, five star service which is genuine and sincere. Thank you again for making our Holiday stress free. Basically, if your looking to hire a car, I don't think anyone could beat these Guys, the cars have always been clean, presentable and reliable, add the professional, courteous staff and you have an unbeatable mix. Keep it up Guys and see you next year.
Gary Card|Erith
1st class service and a charming young man was only too happy to help us. We will definitely be using Dalamancars next year. Bob & Helen Dow
Bob Dow|Colchester
We have rented a car two/three/ sometimes, four times a year, for 6 or 7 years, from Dalaman Cars, to travel to and around our villa in Kalkan. We always have excellent service, no quibbles, and very competitive prices. Often the cars are brand new, or almost new, and even when we bring them back a bit dirty. We would really like to thank the Dalaman Cars team for their friendly and reliable service, and would recommend their service, and their cars to anyone traveling to Dalaman.
Philip Champ|Nottingham
EXCHANGE RATES
| Currency | Buy | Sell |
| --- | --- | --- |
| USD | 8,4193 | 8,4344 |
| EUR | 9,9891 | 10,0071 |
| GBP | 11,7123 | 11,7734 |
| RUB | 0,11490 | 0,11640 |