RENT A CAR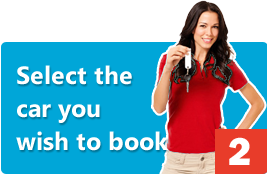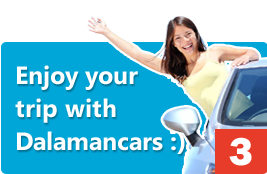 Car Hire Dalaman Airport Turkey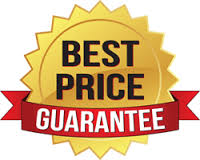 Hi
I have no reservations about recommending Dalaman Cars. Did my research and they came out cheapest - so thought they must be off airport with shuttles etc (which to an extent they were, but read on). Arrived at Dalaman Airport about 22.30 and out of the arrivals, down the slope and the Dalaman Cars man was waiting there and the car was a further 20 meter walk. Filled in the paperwork, paid and were on our way. The car was clean and in excellent condition. Didn't pay the extra for tyres, windscreen etc - just don't go off roading! The return was simple. On the way back to the airport we stopped off at the OPET petrol station about 1 Kilometre from the Airport, where the Dalaman Cars office is situated, and we were given a driver who drove us and our luggage (in the car we had hired) right to the airport departures. No hassle and no problems just great value and service.
Car hire Dalaman is easy with us, We meet you at any time individually. After collecting your luggage you will pass through Customs and once outside you go down the ramp that leads to the Car Park. Our staff will meet you here – they will have a placard bearing your name - and have your car waiting.

After the very short time it takes to complete the rental agreement and make payment , you will be shown your vehicle, given chance to ask any questions you may have and be off, literally within a few minutes of exiting the terminal. There are no lengthy cues or reams of paperwork!
Please also remember, Jeep hire at Dalaman Airport are limited in numbers any time, specaily in high season, so book early to avoid disapointment.
Soft top Suzuki jeeps and Hard top Dacia Duster Jeeps are in very high demand at Dalaman Airport in July, and August, please book early to avoid disappointment.
Has anyone used Dalaman Cars from the airport? Tripadviser car hire Dalaman Airport

---
ARRIVALS - DEPARTURES DALAMAN AIRPORT
Dalamancars.com is a genuine car rental company based at Dalaman Airport, unlike other brokered services. We have a large fleet of brand new cars for rent in Dalaman, including car hire Dalaman Airport, also available in Fethiye, Kalkan, Kas, Marmaris, Dalyan, Gocek, Sarigerme, Koycegiz and the Mugla area. We offer very competitive rates for car hire in Dalaman airport coupled with professional service – no waiting time or nasty surprises. We have a dedicated team of professionals waiting to make your Dalaman car hire as smooth as possible. We provide a free courtesy bus in order to avoid stress and queues at Dalaman Airport. We always offer new cars and full insurance with no excess. Rest easy knowing we are not a broker, we will always keep our car hire prices low by dealing directly with our customers.

Arrival

Departure
To be informed about news and promotions from our mailing list, please register, get your news and innovations ...
Blog
TESTIMONIALS
We have used Dalaman Cars twice a year for well over 10 years, and would not dream of using another car hire company. The cars provided have always been in excellent condition. In fact we have been given brand new cars of several occasions which only had the delivery mileage on them. John and his staff are always extremely professional, helpful and accommodating. I always recommend Dalaman Cars to any of my friends travelling to Dalaman Airport. Look forward to using Dalaman Cars for many years to come
Paul Bugg|Pontefract
Merhaba. We have just returned a Dacia Sandero Stepway to you after a 2 week hire. The car was in good conditon and exactly what we needed: we had the car we reserved unlike most other companies; the pick up and leaving were quick and efficient. All good.
Averil Neck|Newton Abbot, Devon
hi dalaman cars team, i would just like to express my appreciation for the efficient way you once again orgaised our car bookings this year. We have booked cars with you maybe 5 times now and have never been dissapointed. We are particularly impressed with the friendly quick and efficient way that you meet us at dalaman and complete the paperwork so that we can get stated on our holiday promptly - we have used other hire car firms in the past and none have been as impressive as you in this respect, and in terms of the high standards of cleanliness of the rental vehicle - each time it has been like picking up a new car. (Please feel free to use this in your testimonials). PS - I would also like to thank you for the fair and reasonable way that you dealt with the rock damage to my brother in laws car - I do not think that they appreciated this at the time - but I certainly did. PPS - Thanks for holding on to my reading glasses too All being well I look forward to seeing you again next year regards jim green
Jim Green|England
Thank you for your service that was very good indeed I will use you again when I visit Marmaris
Matthew Walters|
Friendly Turkish people are always a pleasure doing business with. Dalamancars car hire has completely changed how I look at online business. Oludeniz was great!
Matthew Moore|
EXCHANGE RATES
| Currency | Buy | Sell |
| --- | --- | --- |
| USD | 3,9087 | 3,9157 |
| EUR | 4,8245 | 4,8332 |
| GBP | 5,5235 | 5,5523 |
| RUB | 0,06831 | 0,06920 |